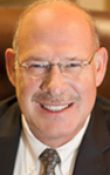 Bill Dunbar
Bill Dunbar is an Executive at First Kentucky Trust Company. Prior to his career with First Kentucky Trust, he was Executive Vice President and Chief Investment Officer of Commonwealth Bank & Trust Company. He has over 35 years of experience in the Trust and Investment business.
Dunbar serves on the Bellarmine University Investment Committee, the Metro United Way Investment Committee, and the Catholic Education Foundation Investment Committee. He received his bachelor's degree in Business and Economics from DePauw University; a master's degree in Business Administration from the University of Kentucky, and is a graduate of the American Bankers Association's National Trust School. Dunbar joined the Library Foundation board in 2008.

Callie Wall
Callie Wall is the Director of Client Relations for Sterling Thompson Company, an 80-year old local, independent insurance agency. She joined the agency in 2013 after moving back home to Louisville. Wall graduated from Sacred Heart Academy, and went on to receive a B.A. in Broadcast Journalism from Southern Methodist University, in Dallas, TX. She currently serves as Vice President on the Sacred Heart Academy Alumnae Board of Directors, and is an active member of Christ Church United Methodist. Wall joined the Library Foundation Board of Directors in 2018.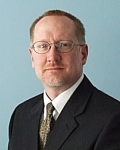 Lee Burchfield
Lee Burchfield, Director of Louisville Free Public Library, has been with the Library since 1997. His previous positions included Assistant Branch Manager, Electronic Resources Supervisor, Manager of Computer Services, and Director of Strategic Planning & Technology. He has been Director since 2019. He earned his Bachelor of Arts at Samford University, where he also worked in the computer lab, circulation department, and serials department at the University Library. He earned his Master of Science in Library and Information Science from the University of Kentucky, and earned an additional master's degree and a Ph.D. in Historical Studies from Southern Seminary. In 2014 he completed a strategic planning certification from George Washington University and the Balanced Scorecard Institute as a Balanced Scorecard Professional. He received Six Sigma Green Belt training and certification from Louisville Metro Government. He has published several biographical and historical articles, and has been active as a presenter and panelist at library and technology conferences.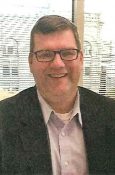 Chris Garrett
Garrett has been with LG&E and KU more than 22 years, joining in 1995 after graduating from college. He has held various positions at the Company, including management positions in Tax, Corporate Accounting, and Financial Planning. Most recently, Garrett has served as the Director of Rates helping guide the Company's regulatory strategy. In January 2018, Garrett will assume the role of Controller providing oversight of the Company's accounting and tax matters.
Garrett is currently serving on the Saint Joseph School Board as its chair and is an active member in the parish having served as a Rite of Christian Initiation of Adults (RCIA) sponsor on multiple occasions.
Garrett attended Eastern Kentucky University graduating with honors and lives in Bardstown with his wide, Katie, and their three children. He is a Certified Public Accountant, member of the KYCPA and AICPA, and an Ignite Louisville Graduate.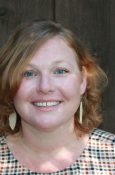 Liz Amick
Liz Bryan Amick is the owner of Alignment Bookkeeping and Finance. Her experience includes over 20 years in the fields of education, personal and small business finance, community relations, and mental health support. A Chicago native, she has a BA in English from the University of Iowa, and an MS in Family and Consumer Sciences from University of Kentucky. The current President of the Friends of the Louisville Free Public Library, Liz has worked with many non-profit agencies since making Louisville her home in 2008. .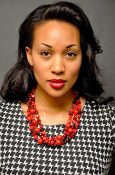 Ashley Anderson
Dr. Ashley M. Anderson received a Master of Science in Nursing with a Women's Health Nurse Practitioner Specialty in 2008, a certificate in Health Professionals Education in 2012 and a Doctor of Philosophy in Nursing in 2016, all from the University of Louisville. She received her Bachelor of Science in Nursing from Berea College in 2005. She was a record holding team Captain for Berea College's Women's Basketball team. Dr. Anderson participated in beauty pageants to take advantage of additional scholarship opportunities as she pursued her education. She won Ms. Kentucky United States 2013, Miss Black Ohio in 2010 and was crowned the 1st Miss University of Louisville in 47 years when the competition returned to campus in 2008.
Dr. Anderson is the founder and CEO of Athena Health and Wellness, a women's health practice that is the first of its kind in Louisville, Kentucky. In 2020, she partnered with doTerra and launched an essential oil business to help promote natural healthcare in the western realm of medicine. She is a family planning specialist, trained researcher, author, certified health science educator, community activist, international runway model, actress, radio personality, and motivational speaker. .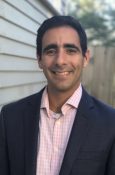 Waleed Bahouth
Waleed is Director of Strategy and Growth for Humana's Group business and head of the Transformation Management Office. He has a BA in Economics and Finance from Trinity University, and a JD from the University of Louisville.
Florence Chang
Florence Chang, Ph.D., is the Director of Planning and Program Evaluation for Jefferson County Public Schools (JCPS). Dr. Chang received her doctorate from the University of Louisville, and completed a post-doctoral fellowship at the University of North Carolina-Chapel in the area of early childhood education. She joined Jefferson County Public Schools in 2005 as an Evaluation Specialist and served as a researcher and evaluator on several major national evaluation studies. She left Jefferson County in 2013 and conducted education research in the United Kingdom, before returning to JCPS in 2016.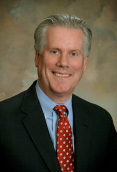 Paul Costel
Paul Costel President, Kentucky Region, Commercial Banking Chase has worked in banking for more than 30 years including the past 20 years for JPMorgan Chase and its predecessor organizations. During the majority of this time, he was involved in advising middle market companies regarding financing their growth. He led the Louisville commercial banking team from 2000 to 2008 when he was promoted to President of the Kentucky Market. He currently acts as Managing Director leading the Kentucky Region.
Costel currently serves on the boards of Greater Louisville Inc., Kentucky Chamber of Commerce, Downtown Development Corporation and the Greater Louisville Project. He is past chair of the board for Maryhurst, Family & Children's Place, Leadership Louisville and Actors Theatre. He formerly served on the boards of Fund for the Arts, Metro United Way of Kentucky, St. Francis School, and Second Presbyterian Church. Recently, he helped the Mayors of Louisville and Lexington with the BEAM initiative.
While a native of Louisville, Kentucky, Costel earned his undergraduate degree in economics from Davidson College. He and his wife Michelle, have two children, Paul and Jack.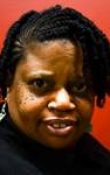 Fannie Mae Cox
Fannie M. Cox is the Outreach and Reference Librarian at the University of Louisville (UofL) Libraries. With this role, she combines her role as the Libraries Faculty representative for Signature Partnership Initiative (SPI)/Community Engagement (CE), to promote Information Literacy and encourage critical thinking, which allows her to engage communities locally, regionally, nationally, and internationally. She also tracks, investigates, and uses data proactively to address emerging trends that improve library services and promote library resources. Cox has extensive experience using and teaching others about research, various tools used to gather and apply user information to make data-driven strategies and decisions. She has memberships in several organizations, such as: the American Library Association (ALA) Joint Working Group on eBooks and Digital Content in Libraries; the Association of College and Research Libraries (ACRL) Budget & Finance Committee; the Executive Board of the Black Caucus of the American Library Association (BCALA); a past President of the Kentucky Library Association (KLA); member of the Western Branch Library Support Association, the Friends of Parkland Library, and Wayside Christian Mission Board of Directors. She earned her B.A. in 1982 and her Masters in Library Science in 1998, both from Indiana University. She earned a MPA in 1992 from Kentucky State University.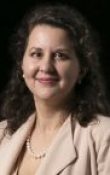 Lisa DeJaco
Lisa DeJaco Crutcher is the Chief Executive Officer of Catholic Charities of Louisville, Inc. She also serves on the Board of Dare to Care and is the diocesan representative to the Boards of Boys and Girls Haven and St Joseph's Children's Home. She formerly served on the Board of the Friends of the Library, and her first job was as a page with the LFPL. An attorney by training, Ms. DeJaco Crutcher received her Juris Doctor from the University of Virginia School of Law and her Bachelor of Arts, summa cum laude, from Furman University.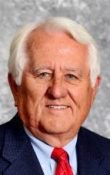 Frank Harshaw
Frank Harshaw is President and CEO of Harshaw Trane. He founded Harshaw Trane in 1976 with 13 associates. Today the company employs 300 associates with offices in Louisville, Bowling Green, Evansville, Ft. Knox and Lexington. Frank attended the University of Florida where he earned his Master's degree in Engineering and did his post Masters study. His professional activities included being a Registered Professional Engineer in North Carolina, member of the American Society of Heating, Refrigeration, and Air Conditioning Engineers, the Kentucky Society of Professional Engineers, and the National Society of Professional Engineers. Frank has also served on the board of the National Association of Trane Franchise Holders and has served on Trane's Marketing Council numerous times. He is a current member of Trane's Distribution Advisory Board. Frank is a former board member of the Community Foundation Board, Greater Louisville Chamber of Commerce, Anchorage Civic Club, and past chairman of the Jeffersontown Chamber of Commerce. He has served two terms as President of the National Association of the Trane Franchise Holders Association (NATFH) as well as numerous terms as board member. Frank was an organizer of Eclipse Bank and has served on the Executive Committee since the bank's founding in 2007. He also serves on the board of directors for Sullivan University Systems.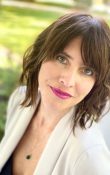 Jennifer Glassner
Jennifer Glassner is an AVP, Regional Business and Community Development Manager at Republic Bank. Her areas of expertise include, new client relationships, community development for the Louisville Region, collaborating with partners, growing relationships, and business and commercial lending. Jennifer currently serves on the boards of Hildegard House and Feat of Louisville.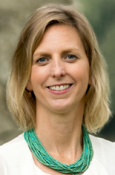 Virginia Lee
Virginia Lee has over 20 years of experience working in the philanthropic, environmental and finance sectors. Currently, she is an independent consultant supporting philanthropic organizations in Louisville, Kentucky. From 2015 to 2020, Virginia focused community development as a program officer at the James Graham Brown Foundation. Prior to that, she was as an advisor and program director at the Owsley Brown II Family Foundation. Virginia is active in the the community, serving on boards or committees for: the DendriFund, the Center for Neighborhoods, and the Kentucky Waterways Alliance. Virginia holds a Master of Business Administration from the University of Maryland and a Bachelor of Arts from the University of Virginia.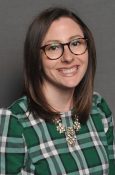 Kathryn Luttner
Kathryn Luttner is the senior editor of corporate communications for Yum! Brands where she serves as the in-house journalist and develops executive communications. With more than 13 years of experience, her work has been published in Esquire, MTV News, Fast Company, Entertainment Weekly, Refinery29 and more. Luttner joined the Library Foundation board in 2019 and is a member of Leadership Louisville's Ignite class of spring 2018. A Texas native, she graduated from the University of Texas at Austin with two bachelor's degrees, one in journalism and the other in advertising.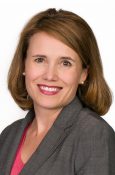 Melanie McCoy
Melanie L. McCoy is a member of Frost Brown Todd LLC and leads the firm's Estates, Trusts and Wills team. She focuses her law practice on estate and gift planning for individuals and families, with a focus on business succession planning and charitable gift planning. Melanie is a frequent speaker on a variety of trust and estate planning and administration topics. She is a member of the Louisville Bar Association, Kentucky Bar Association and Estate Planning Council of Metro Louisville. Melanie serves as a member of the Planning Committee for the University of Kentucky Mid-South Estate Planning Institute.
Melanie is involved in a variety of civic endeavors. She is a long-standing member of the Board of Directors for Volunteers of America Mid-States, Inc., where she currently serves as the Treasurer and Finance Committee Chair, as well as a member of the Board Development Committee. Melanie is a member of the Development and Stewardship Committee for the Community Foundation of Louisville. She is also a graduate of the Leadership Louisville Ignite Louisville Program (2007) and Bingham Fellows (2020). She is a past Chairperson of the Library Advisory Commission.
Phyllis Metcalf-Turner
Phyllis Metcalf-Turner, Ph.D. (University of Minnesota, 1993) is currently a retired university professor. During her tenure as a university professor she also served in several administrative roles including Associate Vice President of Diversity and International Education, Dean of the College of Education, Department Chair, Acting Associate and Assistant Provost, and Director of The Minority Teacher Recruitment Program.
Dr. Metcalf-Turner has always been and continues to be a strong advocate of literacy learning. She previously served five years on the Friends Board of the LFPL. For the past thirty-plus years, she has collected books by, for, and about African Americans and continues to support best practices for the integration of culturally responsive practices in literacy instruction across the curriculum.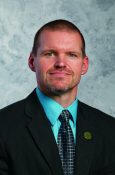 Brian Stivers
Brian Stivers is an investment officer and Director of Research at Commonwealth Bank & Trust, within their Wealth Management & Trust Group. He has over 25 years of experience in managing equity and fixed income portfolios for both individuals and institutions.
Stivers specializes in the municipal market, including both tax-free and taxable bonds, with particular expertise in Kentucky issuers. As fixed-income strategist, he has served as portfolio manager of Commonwealth Bank's maturing Kentucky tax-free common trust funds since 1995, and manages the individual fixed income securities and trading within the department.
In addition, Stivers is responsible for equity coverage of the financial sector and runs a number of liquidity-based institutional portfolios. He also works with the bank's investment portfolio and serves on the Asset/Liability and Deposit Pricing committees.
Stivers received his B.S. in Finance, with honors, from the University of Louisville and is a graduate of the National Trust School at Northwestern. He joined the Library Foundation's Finance & Audit Committee in 2014.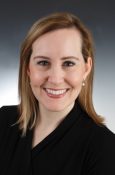 Allison Strickland
Allison Strickland is the senior manager of internal communications for Papa John's International, one of the largest global pizza companies. Prior to Papa John's, Allison spent the last decade in the health insurance space, most recently as the director of Medicaid and Medicare internal communications for WellCare. Before that, she was with Humana in a variety of communications-related roles, where she was responsible for planning, developing, and implementing internal communications strategies and tactics such as all-associate town halls, board of directors meetings, and other key events.
With more than 15 years' experience in internal and external communications, Allison has held roles in both non-profit and corporate settings, including positions with Zale Corporation, the Kentucky Humane Society, and Yum! Brands.
Allison received a bachelor's degree from the University of Louisville and a master's degree from Northwestern University, both in communications.