BENEFITING, PROMOTING, SUPPORTING, ENCOURAGING, AND ENHANCING THE PROGRAMS AND SERVICES OF THE LOUISVILLE FREE PUBLIC LIBRARY SINCE 1980.
A MESSAGE FOR THE COMMUNITY

The Library Foundation joins our friends and colleagues in Louisville and across the nation in the battle against overt and systemic racism.
The Library Foundation staff, volunteers and donors understand that education and knowledge are powerful weapons against ignorance, hate and racism. By continuously advocating for public dollars and soliciting private donor dollars in support of the Louisville Free Public Library system, we are committed to ensuring the future of an institution vital in combating racism – an institution that serves all people in all areas of our community. Read More
A NOTE ON CORONAVIRUS COVID-19

The health and safety of our patrons is a primary concern for the Library Foundation. Therefore, in response to the current concerns about the COVID-19 virus, the Library Foundation has decided to cancel all Branch Out events until further notice. We will continue to follow the recommendations from the Louisville Metro Department of Public Health and Wellness as well as state public health officials and will continue to keep you informed as we make decisions concerning future events. For more information on COVID-19 and LFPL programming, visit the Louisville Free Public Library website.

Louisville Free Public Library announces in-person computer access to resume next week, by appointment at four locations!
LOUISVILLE, Ky. (August 13, 2020)
Mayor Greg Fischer and Library Director Lee Burchfield announced plans today to re-open four Louisville libraries to in-person public computer use starting next week.

The Library Foundation is celebrating 40 years!
Since 1980, the Library Foundation has supported the Louisville Free Public Library by raising private dollars to supplement public funding received by LFPL. Public dollars from state and local governments cover only a portion of the library's expenses. It takes community members – like you – to add a margin of excellence that the community wants and needs in a library system.
Read what the Foundation has been up to for the past 40 years!

KEEP THE PAGES TURNING WITH YOUR MONTHLY GIFT!
The Louisville Free Public Library is an essential resource for the entire community. Page Turners know that strong libraries equal strong communities. Help us to write the next chapter for the Louisville Free Public Library. Consider a $40 per month Anniversary Gift – Your anniversary gift will fund Early Literacy Initiatives, Summer Reading Programs, STEAM Programming, Adult Literacy Programs, Author Events, How-To Festival, New Books, Technology and Equipment and more!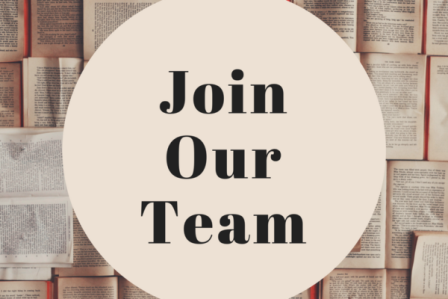 The Director of Development works in partnership with the Executive Director to prepare, plan, and implement a comprehensive resource development
Read More »
Sign up with your email address to receive news and updates.